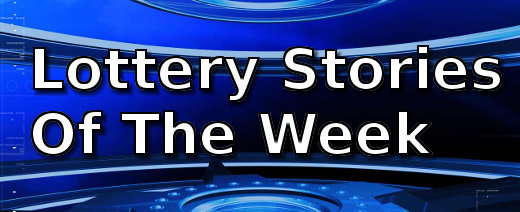 Two winners managed to claim their wins despite neglecting their tickets – one left it gathering dust in the garage, and another lost the ticket before finding it again after a frantic search.  The there is the story of a man who snagged a $425 million Powerball jackpot.
A Virginia couple celebrates after winning three substantial pots from the lottery, while in Florida the lottery had to make some adjustments after finding that too many players are winning big prizes too often.
Million Dollar Ticket Found In Garage
Harvey J. Costlow buys lottery tickets and sometimes forgets about them.  Such was the case with a ticket he bought from Stinker Store on the corner of Ustick and Cleveland in Caldwell – it ended up gathering dust on a coffee table at his garage.  Things quickly changed for the better when he decided to get his tickets checked Tuesday afternoon.
Fortune Won, Lost, And Then Found
You can say they won, lost, and then won again in the end.  Cathy Seiden from Downers Grove had bought a Mega Millions ticket at Jewel-Osco in Woodbridge, like she normally does every two weeks.  And then forgot about it.
Man Claims $425M Powerball Jackpot
The February 19 draw of the Powerball lottery produced one winning ticket for the $425 million jackpot prize.  But the winner of that draw has just now come out to claim his prize, more than a month after the win.
Couple Posts Three Lotto Wins In A Month
A couple from Portsmouth Virginia may just have broken records for lottery luck.  For Calvin and Zatera Spencer, March 2014 is an unforgettable month when they were blessed with lottery bounty an incredible three times.
Post Investigation Prompts Florida Lottery Change
The Post's investigation of the Florida lottery revealed that many players may be winning big prizes too often.  It seem that the finding is such that the frequency of the wins have started to look suspicious.  In response, the Florida Lottery revealed that it was making changes aimed at protecting players and preventing fraud.