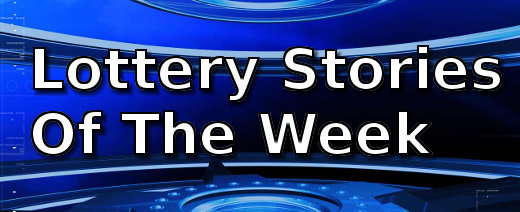 Interesting stories this  week include:  a syndicate of seven  friends win a £1 million jackpot, a New Zealand man who won millions was made aware how much value a few extra zeroes can add, and a retired taxi driver who wants to find a wife now that he has won millions.
In  stories that inspire, a man who won £7 million from the lottery will honor a pledge to share with his close friend – both have now retired.  And a woman who won a million pounds proves lottery winners have more freedom to choose what to do with their lives – she has chosen not to retire from her job as a midwife.
Retirement Not In Euromillions Winner's Plans
One of the most common goals of people who play the lottery is to win enough money that they can retire comfortably on.  Single mum Ruth Breen is not like most people; after winning a million pounds in the lottery, the resident of Poolstock, Wigan promptly declared that she has no plans of leaving her job as a midwife at Wigan Infirmary.
New Zealand Man Wins $14.3M Powerball Jackpot
One thing people need to remember about zeroes, they mean no value unless they come after a real number.  But when they do come after a real number, you have to count them carefully, as a New Zealand man found out first hand.
Seven Friends Win £1 Million
A story about friends is always uplifting.  But what is more uplifting is to hear of friends who win at something they do together, so friends winning the lottery together is sure to bring a lot of smiles.  It does not even matter if they took more than a month to find out.
Man To Share £7million Lottery Win With Friend
When Willie Sibald, a painter and decorator, posted a huge £7 million lottery win many would have expected the company he works for would lose one man.  The company he works for actually lost two men – Sibald and Rab Layden,his friend and colleague of seventeen years, both decided to retire then and there.
Retired Taxi Driver Scoops $11.5 Million Jackpot
A retired taxi driver won an $11.5 million jackpot from the New York Lottery.  Leroy Beckford posted his huge win via a quick pick ticket he bought from 7 & 7 Deli and Grocery on East 241st St.  And in case you are wondering if he has a secret for winning, there is no clear answer, but the fact that he plays the lottery every day may have something to do with it.