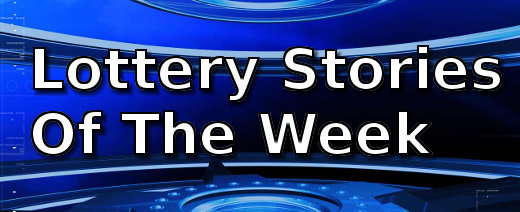 There is no shortage of incredible stories of luck as a bad case of cold leads a man to his second significant jackpot, and the Ontario Lottery tracks down a woman who won $50 million despite having lost her ticket.  Two stories of $1 million wins validate the value of joining syndicates.
Meanwhile, a New York doctor's wife's skepticism almost cost her husband a $6.2 million jackpot.
Bad Cold Leads Man To Hot Ticket
Here's another story about a person who has won substantial lottery jackpots more than once.  After winning a million dollars in an instant game in 2008, Delma Kinney is back in the winner's circle with another million dollar payout, this time from the Super Millions instant game.
Woman May Still Get $50m Prize Despite Lost Ticket
When blessings are headed your way, there's nothing that can stop it – not even a lost lottery ticket!  This is what a very blessed Hamilton woman named Kathryn Jones is finding out.
UPS Employees Share $1 Million Prize
Eighteen employees of UPS in Louisville Kentucky got early Christmas cheer in the form of a Mega Millions ticket that won for them a $1 million prize.  The ticket shared by the group managed to match five white balls but not the megaball
Retirement Home Workers Share A Million
In another proof that joining betting syndicates greatly increase winning chances, a group of sixteen retirement home employees have just bagged a $1 million prize.  The group, who have been dubbed "sweet sixteen," are all employees of Edinburgh Hall at Parkland Estates retirement home in Truro.
Fear Of Scams Almost Cost $6.2 Million Prize
There are so many stories about scams, some involving the lottery, that people are understandably suspicious when they receive calls about big sums of  money.  Tammy Schwartz-Stobel received a few such calls from a woman introducing herself as a lottery official, and hung up on the caller thinking it was a scam.  In the process, her husband almost lost the chance to claim a $6.2 million prize.