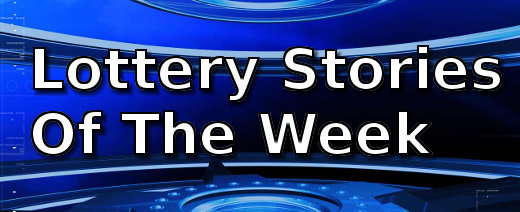 Two workers won extraordinary amounts from lottery games this week;  a supermarket worker who won $463,000 and an offshore worker who won £1 million and a dream vacation from the Euromillions.
A game called gold, produced just that for a woman who bought the ticket because she thought it stood out.   And in New Zealand, a young couple who never really expected a big win walked away with a $NZ16.2 million Powerball jackpot.
Mount Airy Woman Strikes 'Gold'
When Phyllis Huston saw a Virginia Lottery scratch of ticket for a game called 'Gold' at the Dry Pond Convenience Store she thought it stood out from the rest.  She bought two tickets and scratched them off right inside the store.  She then found that she had literally struck gold; she won a jackpot of $1 million.
Offshore Worker Wins £1 Million
Many people wait patiently in line so they can put in their lines for lottery games of their choice.  Some of them actually win significant amounts.  But one offshore worker won big without ever having to queue up.  George Kinghorn from Peterhead won £1million in the  EuroMillions Mega Friday draw on October 31.

Supermarket Worker Wins $463k From Mega Millions
The Mega Millions Lottery gave new life to woman who works the graveyard shift at a local supermarket.  Jaylene Smith matched 5 of six numbers drawn off a ticket she bought at Gas N' Go at 621 Blossom Hill Road in San Jose.  That was enough to give her a nice jackpot of  $463,395.  She could have had a bigger jackpot if she matched the mega number, but she is not complaining.
NZ Couple Win $NZ16.2 Million Powerball Jackpot
Lottery players buy tickets in the hopes of landing a big jackpot, yet they are almost always surprised when their ticket finally hands them a life-changing amount.