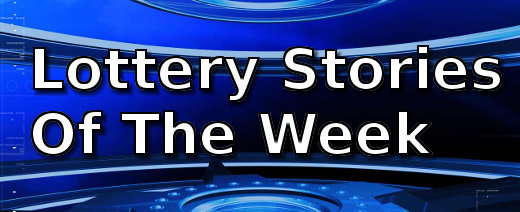 There are lots of inspiring stories of lottery wins this week. There is a man from Virginia whose fortunes improved with a $3 million lottery win, and a woman who quit her job a few days before she won a big lottery jackpot.
The Irish had their share of luck as a Dublin man won a €500,000 lotto prize and an Irish Euromillions syndicate posted a huge €88.5 million win.
Virginia Man Wins $3,000,000 Instant Ticket Prize
Tim Nash thought he needed a change of fortunes so he plays the lottery from time to time. This one time, he went to the Community Mini Mart on Pigeon Run Road in Gladys and bought two instant tickets which he promptly took home.
Did Woman Predict Her Lotto Win?
There are always stories people deciding to retire right after winning big lottery jackpots – it's just something most people do. But in the case of a woman from Denver, she quit her job a few days before winning the lottery!
Young Dublin Man Wins €500,000 Lotto Prize
An Irishman was watching his country's Six Nations loss to Scotland last Saturday when he thought about checking his Euromillions ticket from a previous draw. While the man is expected to be disappointed with his side's loss in the rugby match, he had some consolation from the National Lottery.

Irish EuroMillions Syndicate Stunned By €88.5 Win
It is no secret that people join lottery playing syndicates to increase their chances of winning big jackpots. The bigger chance of winning comes at a price though – every win has to be split with the other members of the group. That's not a problem if you choose the right EuroMillions syndicate though as a big win can still be a big win for everyone. A group of Irishmen from Dublin are certainly glad they played as a group. One of their tickets has won €88.5 million from the Euromillions!