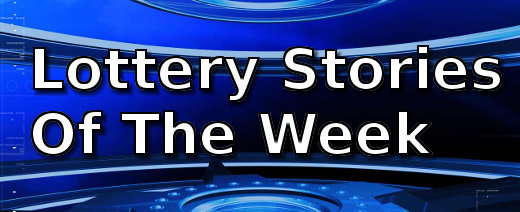 This week, an obedient daughter followed her mother's advice to buy instant tickets and won $1 million and a man who made sure he had money to play the lottery even during retirement was rewarded with a million dollars too.
Two syndicates also posted significant wins: 24 people in Ireland are set to share €192,935 from the Euromillions and 5 friends posted a much larger $106 million win.
Lottery Syndicate Bags $106 Million Lotto Jackpot
What is better than winning a big lottery jackpot?  A group of five players will probably say it is winning a big jackpot with your friends.
Retiree Posts A Million Dollar Lotto Win
Ray Hazell loved playing the lottery so much that he set aside $10 to $15 from every paycheck so he can continue playing after retirement.  The 69-year old retiree was finally rewarded when a "$4,000,000 Gold Bullion" scratch ticket gave him a million dollar payout.
Irish Syndicate Of Twenty-Four Share €192,935 Prize
A  syndicate composed of two dozen Irish members has just posted a significant Euromillions Lottery win.  The syndicate from Ballybrown GAA club in Limerick won €192,935 after matching five numbers and a lucky star in the Friday draw.
Mother Knows Best, Even About Lotteries!
When her mother suggested she buy one of the new scratch tickets of the North Carolina Education Lottery, Latia Gaston of Gastonia followed the advice.  She dutifully bought a $10 "Holiday Gold" instant lottery ticket from the Kangaroo Express on East Franklin Boulevard.