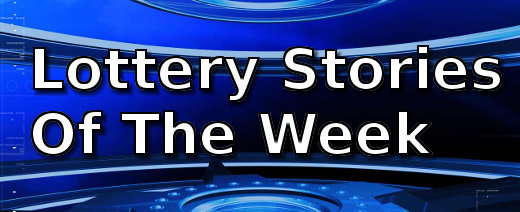 This is a week when people had an easy time winning jackpots.  A Modesto mom was led to a winning ticket by the need to pee, a Virginia man's life changed when he decided to buy a lottery ticket while on a coffee break, and a closed ticket dispenser led another woman to her own winning entry.  Meanwhile a couple from England did not even have to queue to purchase their winning ticket as they play online!
Most interestingly a woman named Helen Fortune won a small through a Lotto 6/49 entry.
Need To Pee Leads Mom To Lotto Riches
Blessings in the form of lottery riches visit winners in different ways.  For a Modesto mom, it was the need to pee which led her to a $5 million bounty.
Coffee Break Leads To $5 Million Instant Ticket Win
It is not clear what made Andy Ciaccio buy a lottery ticket along with his regular cup of coffee at the Sheetz gas station  in Warrenton, Va.  But whatever it is made him a millionaire many times over.
Closed Ticket Dispenser Led Woman To Winning Ticket
If Stacy Foster and her husband were able to purchase a Supreme Millions" scratch ticket from the first dispenser they saw, their life would still be the same.  But, as luck would have it, the clerk at the Tedeschi at 2360 Route 6 in Eastham pointed them to a different dispenser.
Online Players Scoop £1 Million On EuroMillions
A couple from  Gwendraeth Valley has hit it big in the Euromillions Lottery, and they did not even have to join a queue to purchase their entry.  Online players Jeff Pritchard and wife Davinia have won £1 million from the EuroMillions UK Millionaire Maker draw on June 5.
Helen Fortune Scoops $1 Million Lotto 6/49 Prize
When someone wins the lottery, people often say fortune smiled.   This time upon learning she had won a $1 million Lotto 6/49 prize, Fortune screamed – Helen Fortune that is.  Her surprised daughter later helped review the numbers on her ticket just to make sure.