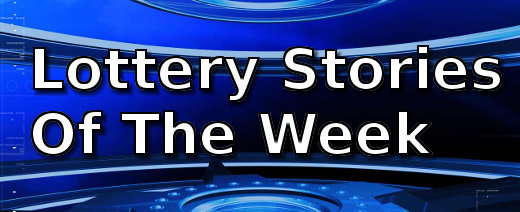 Three lottery syndicates walked away with significant wins this week; 27 Grimsby workers hit a £1M prize on the inaugral EuroMillions Mega Friday draw, 5 machinists from Stalybridge get to share a £2.9M win on the UK Lotto , plus a group of school workers landed a million dollar jackpot too.
There were also huge wins:  A man convinced he would win the lottery one day finally did to the tune of £45 million, and a still unidentified person won a staggering $326 million jackpot from the Mega Millions lottery.
Ross School Employees Land $1 Million Lotto Jackpot
The Ross school teachers had used two proven strategies in playing the lottery:  they organized themselves into a lottery playing syndicate to increase their chances, and they played regularly.  By the time their patience paid off, they had been playing together for ten years and the group had grown to be 38 strong, including other staff of the same school.
Grimsby Syndicate Bags £1 Million Prize
27 Grimsby workers were among 25 lucky ticket holders to walk away with a £1 million prize in the first EuroMillions Mega Friday draw.  The group had been placing their entries together for the past eight years without much success, until last Friday.  Each of them will walk away with about £40,000.
Five Machine Workers Will Share £2.9 Million Win
A group of five machine operators from Stalybridge in Greater Manchester hit the big time when their ticket was one of three who shared a £8,850,906m jackpot.  The total prize won by their group is £2.9 million on the UK Lotto, which gives each of them about £580,000; an amount sure to change their lives for the better.
HGV Driver Wins Life-Changing Millions
Les Scadding was always convinced he would win the lottery one day.  The bad times he went through, including a divorce and losing his job never caused his belief to waver.  In fact he always kept a set of numbers with him, for when he placed his entries.
NY Truck Stop Sells $326 Million Winner
A lucky person who bought his ticket at a Valero gas station and store on Route 302 in Orange County town Middletown, about 75 miles north of New York City just won a huge $326 million jackpot on Mega Millions (play here).  As the store is a truck stop, there is no telling yet whether the lucky person or persons are locals or from out of state.  But the $10,000 bonus for selling the winning ticket goes to store owner Michael Nafash, a local for sure.