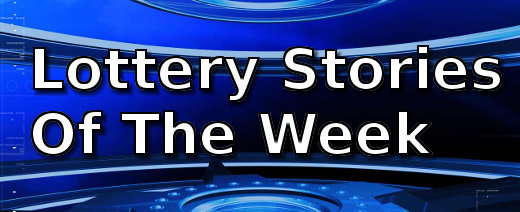 When you think you've heard it all, new stories of incredible luck are reported.  This week a woman from Sydney NS won a $2.9 million jackpot which had accumulated for a full year.  A very young man achieved the American dream by simply investing on a $5 instant ticket.
Elsewhere a woman who bought a lottery ticket simply to get loose change won the top prize and a man from NY won a million dollar jackpot for the second time in four years.
NS Woman Bags $2.9 Million Lottery Jackpot
A woman from Sydney, NS has won the first ever jackpot in the Chase the Ace lottery.  Kathy McPherson finally won the $2.9 million jackpot which had accumulated in the twelve months since the game was first played.

$5 Instant Ticket Returns $2500 A Week For Life Prize
Some people work their behinds off their whole lives before they can save enough to retire on.  At only 23 years young, Darwin Aguirre Portillo is now set for life after investing $5 on a scratch ticket.
New York Man Wins $1 Million – Again!
When people casually say that " some people have all the luck" they may be referring to someone much like Bruce Magistro of Lindenhurst.  The guy has just won $1,000 a week for life which equates to no less than a million dollars.  But that is after having already won an Extreme Cash prize of a million dollars four years ago.
Lottery Winner Just Needed Change for Taxi Fare
Next time you find yourself needing change, go to the nearest lottery outlet and purchase a ticket.  This proved lucky for Felecia Hall when the ticket she purchased in a bid to get loose change landed the top prize of the Golden Spades instant game.