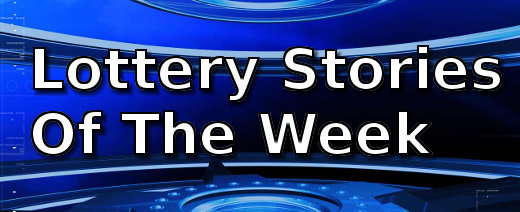 A few people who may not even have played the lottery suddenly became much richer when their fathers won significant jackpots; a man who won a million dollars will share with two sons, and another who won $1,000 a day for life will share the bounty with his son.
A sudden impulse to buy Powerball tickets made one man a millionaire, and a Canadian woman has decided to continue working 2 jobs despite winning a million dollars.  In the UK, a teen winner has decided to give back by helping a fellow teen stricken with cancer to go on a dream trip to Florida.
Man Splits Lottery Win With His Son
John Stresing has been playing the Cash4Life game for sometime.  So when he bought a ticket using the same number combination containing family members' birthdays and the number 4, it was not unusual.  It was the result which was unusually lucky for him.
Man To Share Million Dollar Win With 2 Sons
Vasiliy Sholokhov bought ten tickets for the Feb 28 Powerball draw hoping to share the $80 million jackpot with his 2 sons.  He did not succeed.  He only won $1,021,713 before taxes, but still decided to split the winnings with his two sons.
Teen Lotto Winner Helps Cancer Stricken Boy's Wish Come True
Sometimes the youth surprise us simply by being much more mature than their seniors.  That seems to be the case with 17-year old Jane Park, who posted a £1 million lottery win last week.
New Tack Results In $1 Million Lotto Win
Paraeducator Bill Delmatoff had been playing Oregon's Megabucks Lottery for some time.  But as he bought his usual tickets, something made him plunk $4 more for Powerball tickets.  For trying a new lottery game, he is now a millionaire.
Lottery Millionaire Has No Plans Of Retiring
A Saskatoon bus driver used the same number combination for thirty years, only having to add an extra number when the game turned to Super 7.  She says she always believed that she would win one day, she just did not know when.