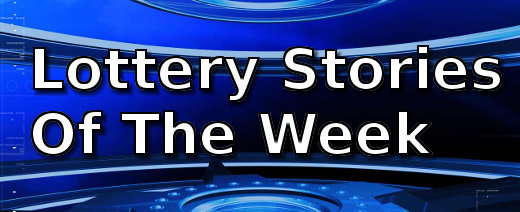 This week's stories of lottery success include that of a teen mom who won $7 million, an 'occasional player' who won $3 million and a man who won a million dollars after babysitting his grandchildren.
In stories which would surely warm your heart, a man declared that his parents were the real winners of his $300,000 prize, and a Frenchman decides to donate more than two thirds of his 72 million euro win to charity.
Occasional Player Wins $3 Million
There are many people who spend a long time playing the lottery before winning anything significant.  There are those who have played the lottery for a long time and are still waiting for that one lucky jackpot.  Then there are people like Doug Smith, who rarely plays the lottery and still manages to win a substantial amount of money.
Teen Mom Wins Atlantic Lottery Jackpot
A nineteen-year old mother of one, and had the huge fortune of landing a huge Atlantic Lottery jackpot.  She is suddenly $7 million richer.
Babysitting Grandfather Wins A Million Bucks
A Powerball ticket sold at the Racetrac convenience store #380 on Gause Boulevard for the May 21 drawing matched 5 numbers drawn but not the powerball.  Donald Marek's quick pick purchase won for him a cool million dollars.  The interesting thing is that Marek is from Wisconsin and had only traveled to Louisiana with his wife JoAnn to babysit their grandchildren.
Parents Of Ticket Holder Are The Real Winners
Most of us have read of scam emails telling the recipient of big lottery wins or other prizes for competitions they never entered.  But in a positive twist, a couple from Chicago have legally 'won' $300,000 lottery jackpot without buying a lottery ticket; all it took was one good son.
Winner Gives €50 Million To Charity
It is always inspiring to hear about people winning astronomical amounts of money in the lotteries.  That certainly applies to an anonymous French winner of a €72 million Euromillions jackpot.  But what is even more inspiring is to hear of big winners sharing their windfalls with the less fortunate in a big way.  Again, the anonymous French Euromillions winner from Haute Garonne fits the bill – he has decided to give away €50 million of his €72 million in winnings to charity.