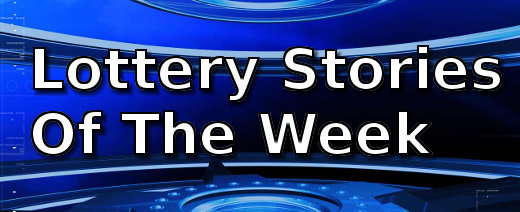 There are some interesting lottery wins this week, including those of a Dane who beat the entry deadline to win big, an Irishman who wins after nearly losing his house, and a group of Canadians who won after the man designated to purchase tickets persisted despite a ffailed first attempt.
Inspiring lottery wins have been posted by a woman who promised to use part of her wins to fund college scholarships, and a man who won a $29.8 million jackpot who will give most of it away to charity.
Irish Man Wins €500000 Instant Ticket Prize
The lottery is played by people dreaming of a dramatic financial turn-around.  Some players even have some sort of premonition before they finally land the big one.  A man from Dublin may have experienced the biggest reversal of fortune after following a hunch to buy another instant ticket.
Dane Beats Deadline To Bag Lottery Jackpot
A story of lottery luck in Denmark illustrates just how blessings find their way to their intended recipient.  A Danish man won the lottery after just beating the deadline for submitting his entry ticket – he purchased and registered his lucky lottery entry just 81 seconds before the deadline!  Ronny Andersen became 3.2 million kroner ($521,000) richer, after going to the supermarket for food, giving in to an urge to buy a lottery ticket, and barely beating a 6pm deadline.
Woman Will Use Part Of Lottery Win To Fund Scholarships
Marilyn Fields enjoys playing the lottery.  When she bought a Powerball ticket at the Food Lion on Six Forks Road in Raleigh, she never imagined that it was time for her to reap the rewards for all the times she played without winning anything big.
Canadian Group Wins $30 Million Lotto Max Bounty
It seems like, lady luck sometimes tests those whom she would like to visit.  Take the case of David Primmer who heads a syndicate of eight employees of United Rentals; his first attempt to purchase tickets at the store failed when his bank card did not work, so he purchased the syndicate's entry at Jubber's Convenience as soon as he got to back Labrador.  And his reward for his persistence is a $30 million winner's check.
Man Takes Poverty Vow Then Wins $259.8 Million
Lady luck can be a bit cruel sometimes.  There are many of us for whom the dream of a big lottery jackpot has yet to be realized, yet a man who has taken a vow of poverty goes on to win a huge $259.8 million Powerball jackpot!  The prize just happens to be the largest jackpot ever won in Tennessee.