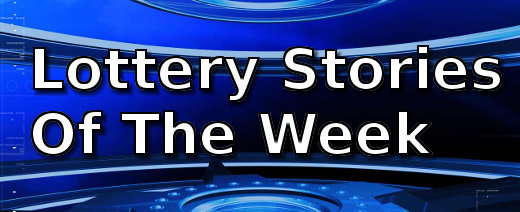 It is interesting how differently people react to lottery wins; one couple had the patience to wait a full 100 days before claiming a huge jackpot,  while another couple are embarrassed by their luck after winning two houses through lottery draws.
This week, be inspired by stories of how one man shared his lottery luck with his best mate, how one man's persistence in buying lottery tickets for 28 years finally paid off, and how a care worker down to his last few pounds received welcome financial relief through the lottery.
Man Waits 100 Days Before Claiming $86.7M Jackpot
Most big money winners would immediately go to the lottery offices to claim their prize; some would wait a week or so to clear their heads before making a claim.  Carl Szott is not like most winners; he waited for a full 100 days before showing up at the lottery office to claim a $86.7 million Mega Millions jackpot he won in the May 20 draw.  It marked the first time the Penn Lottery has sold a Mega Million jackpot winner, and the prize is the fifth largest in the lottery's history.
28 Years Of Lottery Tickets Pays Out After 28 Years
They say that it takes time to realize good returns on money invested; it doesn't matter if it is stocks, bonds or money markets you invest in you need time to let your investment realize earnings.  But how many people can wait 28 long years for a return on investment that may or may not come?  A man from Victoria, BC invested in l0ttery tickets, for which there is no guaranteed return, for almost three decades before he managed to post a significant win; all $13.6 million of it!
Construction Workers Share £7 Million Win
Many people join lottery syndicates to increase their chances of winning, even if the win will be shared among its members.  But for two long time friends and colleagues in the construction business, all it took was a vow to "see each other right" if ever one of them wins the lottery.  To this end, Willie Sibbald of Edinburgh and his friend Rab Layden played the lottery for many years, with each man buying two tickets per week.  Their goal was to make sure if one of them wins, the other will never have to work again.
Care Worker Wins £1 Million
Many people remember take more chances when faced with dire financial straits.  Care worker Jackie Murphy decided to take a chance on a Millionaire 777s scratch card on her way home from work, when she was down to her last £20.  And it paid off handsomely.
Lottery Gifts Couple With Two Houses In Five Years
For Dawn and Jerry Krolikowski winning in the lottery has come with a bit of a burden.  They feel as though they have received more than their fair share of luck.  This is understandable as this very normal couple has done what no other men have:  win two houses from the  Lottery in a span of five years.