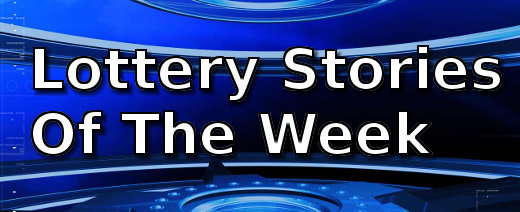 This week saw a lot of middle aged and retired people winning huge amounts at the lottery.  Joe and Rhonda Meath won more than $11 million just when they were getting strapped for cash.  On the other side of the pond, another couple also having financial problems had their prayers answered through a £1.5 million lottery win, from a ticket they left casually on a notice board.  And nobody would believe Joe Rietemi when he joyfully told them he had won from a ticket he had been driving around in his truck with for a month.
A retiring bus driver from New York wins $250,000 and a whole town erupts with happiness when one of their own won more than 2 million dollars.
Winner Drove Around With $2.9M Lottery Ticket For A Month
His son would not believe  Jerry Ritieni when he announced that he won the lottery.  And a few days after the win, he came back to the store he bought the ticket from to tell them he was the big winner, he even  had a picture of himself with a huge ceremonial check; the store people did not believe him either.
Joe And Rhonda Meath Win $11.7 Million
Minnesota couple Joe and Rhonda Meath were your typical small town folks.  She waits tables at a restaurant, while 53-year old Joe does odd jobs now that he's retired from a job with Xcel Energy after a back injury three years back.  Joe still plays the lottery every day.  But though they are determined that their lifestyle should remain as it is, they are now millionaires many times over.
Retiree Couple Win £1.5 Million Lottery Jackpot
Sally Ann Wells and her partner of 14 years Jerry Gregory have always played the lottery.  But they had a habit of pinning the lottery tickets they bought on their notice board.  After a recent trip to France, their notice board contained about three months worth of unchecked lotto entries.  It was at that point when she read about an unclaimed winning ticket.  That prompted her to check her own entries.
Plymouth Family Becomes £250,000 Richer
Roy Perryman had been working as a bus driver for the last decade and was looking forward to retirement next year.  Now thanks to his lottery playing habit, retirement will be much sweeter.
Man Wins $2.15 Million Megabucks Doubler Prize
What happens when a guy from a small town wins a big lottery jackpot?  Watch the video to find out just how much happiness it brings.