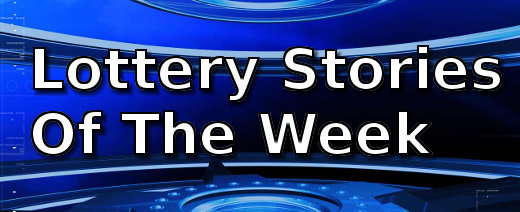 Stories of incredible luck include those of an anonymous man who recently claimed a $189 million jackpot and a Taiwanese man who started donating after winning a huge NT$1.5 billion.  In an unusual development, a man who has won significant amounts in the lottery not once but twice, still claims he is unlucky with numbers.  And a man needing a miracle to find a way to finance a visit to an ailing nephew got just that courtesy of the lottery.
Meanwhile, as if to prove that money does not always bring happiness,  a $32 million jackpot comes between brother and sister.
Two Time Lottery Winner Says He's Unlucky
George Traykov has won significant jackpots from the lottery.  He won £1 million in the Millionaire Raffle in 2011 and recently bucked astronomical odds to win another £160,000.  But while most people would be happy win one big jackpot, George still claims he is unlucky with numbers.

Taipei Lottery Winner Starts Donating
The Changuan county has five (5) new wheelchair lift buses to augment its fleet, as a result of a NT$10 million donation from a civil servant who recently won NT$1.5 billion from the lottery.  The donor remained anonymous throughout, and was assisted by lottery officials in making the donation.
Lottery Miracle Funds Visit To Sick Nephew
Conrad Selle received word from his sister in France that his 7-year-old nephew, is losing a hard-fought battle with leukemia. His sister even suggested that if he wants to see his nephew, he should visit France now.  Conrad was painfully aware that his finances will not allow a visit to France, barring a minor miracle.  He was given just that.
$32 Million Jackpot Pits Brother Against Sister
There are many stories about lottery wins improving the lives of lucky players, then there are some stories where money from the lottery breaks up priceless family relationships.  This is what happened to Samir Haddad who split a $32 million jackpot with his barber in 2008.  He is now being sued by his sister who claims she has a right to 1/3 of the jackpot.
$189 Million Winner Comes Forward
A man has come forward to claim Maryland's $189 million Mega Millions jackpot.  The man from Anne Arundel County had bought his winning ticket from Dash In, located at 7845 Quarterfield Road in Severn.  He has chosen to remain anonymous.