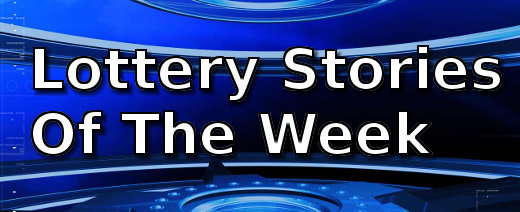 This week a man whose girlfriend wants to have enough to buy a beach house ends up with a million dollars, a NJ woman's investment in Powerball tickets returns $2 million, and a retired fisherman lands a huge $13.8 million jackpot.
A man is twice lucky for buying a winning ticket and for just beating the deadline to file his claim, and a generous man shares his winnings with the store clerk who sold him the ticket.
Plumber Wins A Million Dollars
They say that in order to get anywhere, you first have to dream. For Granville plumber Scott Romei, it was his girlfriend's innocent wish to have a million dollar home like the ones they saw along a Florida beach which motivated him to dream of millions.  So he promised he'll start playing the lottery.
James Finds £51,232 Ticket The Day Before It Expires
What causes people to almost miss the expiry deadlines on winning tickets?  For James Wilson, he would most likely say that it was because he only found and checked an old ticket he had kept in a wallet the day before it was set to expire.  But if you look deeper it must be because, like most people, he kept playing the lottery without ever expecting to win.
Man Shares Lottery Winnings With Store Clerk
People are immediately impressed when lottery winners share their winnings with other people.  Merle Phillips, a former marine and veteran of the Vietnam war, recently split winnings of $3,051.80 with Melissa Flores.  Flores just happens to be the clerk Phillips bought the winning ticket from.  At first glance, it would not seem very noteworthy because of the rather small size of the prize,but there is much more behind it.
NJ Woman Wins $2M Powerball Prize
Lori Paldino of New Jersey has won a huge $2 million jackpot from the Powerball Lottery.  The ticket she had bought for the July 2 draw managed to match all 5 regular numbers drawn but not the powerball.  Normally that would have meant only a million dollar payout, but since Paldino invested an extra dollar in the Powerplay option, the prize was doubled.  A dollar for an extra million dollars; if only all investments paid that well!
Retired NS Fisherman Bags $13.8 Million Jackpot
The latest lottery millionaire from Nova Scotia is a very simple man who is in no hurry to claim the $13.8 million he won in the Oct. 1st draw of the Lotto 6/49 game.  He says he is satisfied with his life and does not plan to change a thing.