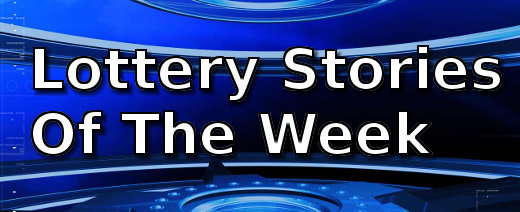 This week two couples from different sides of the Atlantic received huge amounts from the lottery:  a Melrose couple won $15 million form an instant ticket while a couple from Weston-super-Mare scooped almost £1.2 million on the National Lottery.  A farmer feels twice as lucky after not losing a €1 million winning ticket he left in an unlocked car.
A Powerball winner has decided he wants to continue working, and a woman literally follows a dream to a lottery jackpot.
$2 Million Powerball Winner To Keep Working
After playing the lottery since it started in Tennessee way back in 2004, Benjamin Pendergrass was due for some return on investment.  Much to his surprise, one Powerball ticket matched 5 numbers drawn – so he thought he might have won $400,000.
Melrose Couple Win $15 Million Instant Ticket Prize
Michael Milford of Melrose won the second $15 million prize in the Massachusetts Lottery's $30 World Class Millions instant ticket game.
Farmer Leaves €1 Million Ticket In Unlocked Car
It took a double dose of luck for a farmer from Claremorris, Co. Mayo to win a €1 million lottery jackpot
Dream Leads Woman To Instant Ticket Win
When a Calvert County woman dreamed she had won big in the lottery, she did something about it – she bought six instant tickets at the the Wawa #588-E at 30320 Three Notch Road in Charlotte Hall.
Couple Blessed With £1.2 Million National Lottery Win
A couple from Weston-super-Mare are feeling blessed after winning almost £1.2 million on the National Lottery.  Paul Newton describes the feeling as both extraordinary and amazing.