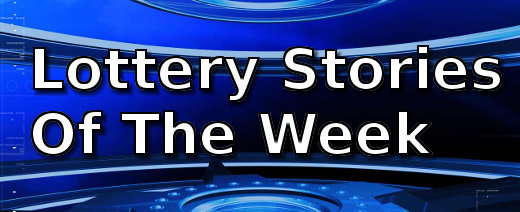 Two women each won at least a million dollars: one through a ticket given as a gift, and another through three successive instant ticket wins.  An online player in Canada bags a $100,000 lotto prize.
In the UK, a young couple are celebrating a million pound win courtesy of the Monopoly Millionaire game.
Online Lottery Player Bags $100,000
Gary McCourt has found the advantages of making his lottery purchases online – no queues, no need to travel to an outlet, and you get notified by email when you win.  And win he did.  McCourt's ticket with $1 to add TAG to his entry won him a $100,000 prize.
Young Couple Win £1,000,000 Lottery Prize
Young couple Michael Innes and fiancée Megan Fulton are celebrating a £1,000,000 lottery win.  Innes won the million playing the online Monopoly Millionaire game.
Woman Bags $1,005,100 In Three Scratchers Wins
Yamilet Torrez sometimes tries her luck playing lottery scratchers; that is especially true when she wins money she can use to make her lottery ticket purchases.
Ticket Given As Gift Wins A Million Dollars
What is one of the best ways to make a birthday celebrant happy?  For Theresa Dybalski, that could very well be including a lottery ticket in a birthday card.