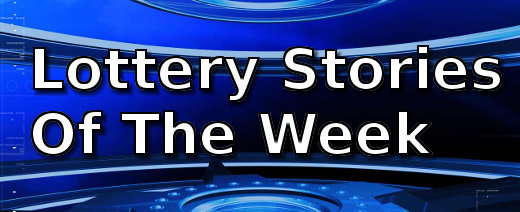 An Aussie couple won a huge $70 Powerball jackpot to equal the record biggest ever won in the country and a young Irish worker won a £4 million jackpot just a few months before his wife is due to give birth to their first child.
A woman came home from grocery shopping a million dollars richer and a woman who won just $10,000 showed extreme generosity by immediately looking for a homeless shelter to help.
Grandparents Win $70m Aussie Powerball Prize
A couple from Hervey Bay on Queensland's Fraser Coast has won a huge $70 million Powerball jackpot.  The win equals the biggest jackpot ever won in Australia, and is the biggest solo win ever.
Irish Road Worker Wins £4 Scratchcard Jackpot
Ross Hearst took a chance on a £4 Million Blue Scratchcard and walked away with the top prize.  The young road worker says this is a great time to win, not so much because it is the start of the year as much as because he and his wife are expecting their first child in April.
Woman Came Home From The Grocers $1 Million Richer
Most people end up with a little less money after a visit to the grocery.  Susan Carroll is not like most people; she went home from grocery shopping a million dollars richer.
Lotto Winner Gives To A Homeless Shelter
All people are only too happy to win the lottery, but most people dream of something they would buy for themselves first.  Nedrata Carter is different; the first thing she did after winning $10,000 was to look for a homeless shelter to help.