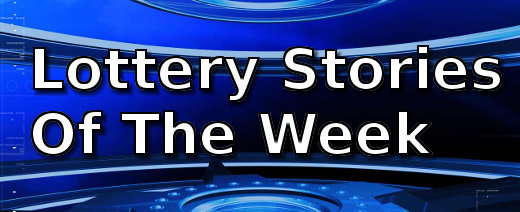 When blessings are meant to come your way, there is just no stopping it.  Four lottery winners found their way to riches via different routes.  One waited thirty years to win, one planned gifts she would give her daughter when she won, another bought a winning ticket on a whim, and the last one defied the supposed 'bad luck' that comes with Friday the 13th to post a big win.
On the other hand, blessings may have had a change of heart for two people who threw away a winning ticket; they are now suing the lottery in hopes of recovering their prize.
Man Defies Friday The 13th Superstition To Post Big Win
If you are meant to be blessed with a lottery win you will surely get it, regardless of any superstitious beliefs.  Such was the case when Bedwas publican Nigel Willetts defied superstitions to place his entries to the Euromillions draw for Friday the 13th.  The lucky man managed to win a million pounds in the raffle portion of the draw.
Calgary Woman Wins $5 Million Lotto 6/49 Pot
People who play the lottery usually dream of the things they would do if they hit a big jackpot.  Maureen Fielding of Calgary had once promised her daughter a new laptop, a new car, and a dog should she be blessed with a big jackpot.  When she bought a 6/49 ticket at the Superstore on Country Hills Blvd on July 7, she had no idea it would change her life.
Man Waits A Month Before Claiming $70M Win
Eurico Chin was in a Safeway when he suddenly had the urge to buy a lottery ticket.  He gave in to his urge and bought a SuperLotto Plus ticket.  Little did he know that his decision would change his life in such a big way.
Lottery Player's Patience Rewarded After 30 Years
A lottery player who dreamed of waking up to find herself a lottery winner invested thirty years worth of entries using the same 7, 11, 12, 13, 35 and 41 combination.  The numbers represented the ages of her family members and the date they emigrated to Canada.  The 6/49 Lotto finally rewarded her patience with a $6,986,491.90 win on June 4.
Men Sue NJ Lottery To Get $1M From Ticket They Threw Away
Two men who pooled money to purchase Powerball tickets were lucky that one of their entries won a million dollars.  However, their luck did not last long enough for them to hold on to their winning ticket.  Salvatore Cambria and Erick Onyango, of Suffern, New York are now suing the Lottery to get hold of their money.