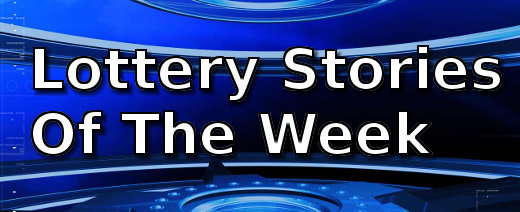 Lots of interesting lottery success stories for this week as an Irish mum got a 'bank account refill' at a gas station and a man beat very long odds to win his second big lotto prize.
A man from Ingleside neglected to check his tickets for all of two weeks only to find out it was a big winner.  In New Zealand, a couple's desperate bid to buy a home got a $44 million boost from the NZ Powerball lottery.
Minnesota Man Posts 2nd Big Lottery Win
People who have won a lottery jackpot has just as much chance of winning again as the rest of us.  Anthony Fusaro of Plymouth has just proven that.
Kildare Mum Gets "Bank Account Refill" From Gas Station
A carer from Kildare, whose bank account has dwindled to just €90, got a "refill" from the Spar/Esso service station on the Clane Road in Celbridge.
Leon Haskin Wins $5 Million Lotto Prize
The odds of winning a lottery jackpot is so small that many of us play without really expecting to win.  An Ingleside man neglected his tickets for two full weeks before having them checked.
NZ Couple Struggling To Buy A Home Claims $44M Prize
The latest grand prize of the New Zealand Lottery's Powerball game went to a couple desperately trying to buy a home.  With their $44 million win the couple, who has requested to be allowed to remain anonymous, can afford buy a dozen homes if they wanted to.