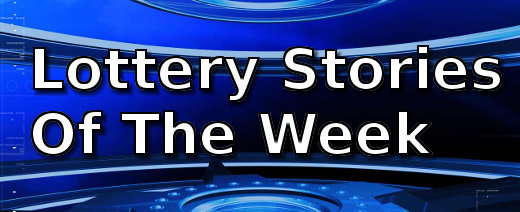 In this week's top stories a Louisiana man's dreams come true as he bags a $1.5 million jackpot, and a man on a visit to his father wins a huge £250,000 annual payout for the next fifteen years.
One man who was not satisfied with his lottery winnings used it to buy more tickets, including a $5 milli0n winner.  While in Colorado, a man did not even have to buy another ticket as he used his old ticket to win a million dollars in a second chance draw!
Zachary Taylor Scoops $1.75 Million Lottery Jackpot
What does it take to win the lottery?  In Louisiana, lottery players must not be less than 21 years old, and must claim their winnings within 180 days of the draw.  But Zachary Taylor and his wife Lakeisha Taylor already know that; they recently posted a $1,750,000 lottery win.
Man Wins £250,000 For The Next Fifteen Years
When Simon Rustage bought a £10 Mega Rich scratchcard from the Bridge Lane Store in Appleton, Warrington, while travelling back home from a visit to his father, he immediately scratched it.  Imagine his surprise when the ticket revealed he had won something, which he and the shop assistant deemed to be £250,000.
Man Uses Small Win To Buy $5 Million Winner
Those who don't play the lottery have absolutely no chance of winning a lottery jackpot.  But those who use their intuition to play using money they have won, increase their winning chances.
'Losing Ticket' Wins A Million Dollars
Most people throw losing tickets away, but many in Colorado don't do that – instead they keep them for some time.  They have good reason not to throw away those tickets, because the Colorado Lottery gives non-winning tickets a second chance drawing.